Coco Houseboats Alleppey
Get to see a whole new world of tranquillity, beauty and blissful experience with Coco Houseboats Alleppey, Kerala. Nestled in the lush green heart of Alleppey, Coco Houseboats Alappuzha have been rejuvenating several travellers since 2000.

Houseboats in Alleppey Select Your Choice
Alleppey hosts some of the best feasts nature has to offer, be it the house-boating experience or the tasty local food varieties, the place tops almost every chart out there. The houseboating is simply an experience for a lifetime. There are essentially different types of houseboats that are available for you to get hands-on, Let's understand some of them here.
There are four types of houseboats in Alappuzha, Kerala. They are:
With a multi-shared houseboat, you will get a private bedroom with an attached bathroom. The lobby space, kitchen, and dining hall will a shared spaces. Multi-shared houseboats are pretty cheap considering premium houseboats.
Deluxe house houses are affordable, 2-bed deluxe houseboats come with a living area, and 2 A/C bedrooms with an attached bathroom. You will have a dining hall and kitchen along with it.
Ideal for families , 3-bed deluxe houseboats come with a living area, and 3 A/C bedrooms with attached bathrooms. You will have a dining hall and kitchen along with it.
A 4 bed deluxe houseboats come with a living area, and 4 A/C bedrooms with attached bathrooms. You will have a dining hall and kitchen along with it.
A 5-bed deluxe houseboats come with a living area, 5 A/C bedrooms with an attached bathroom. You will have a dining hall and kitchen along with it.
A 6 bed deluxe houseboats come with a living area and 6A/C bedrooms with attached bathrooms. You will have a dining hall and kitchen along with it.
A 7-bed deluxe houseboats come with living areas, and 7 A/C bedrooms with attached bathrooms. You will have a dining hall and kitchen along with it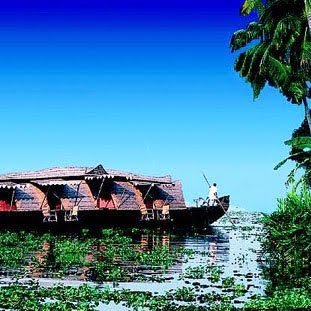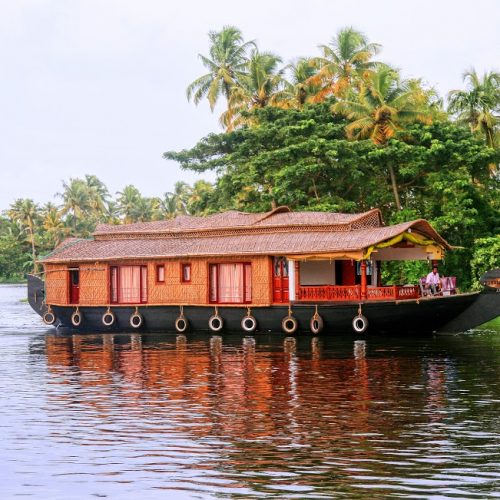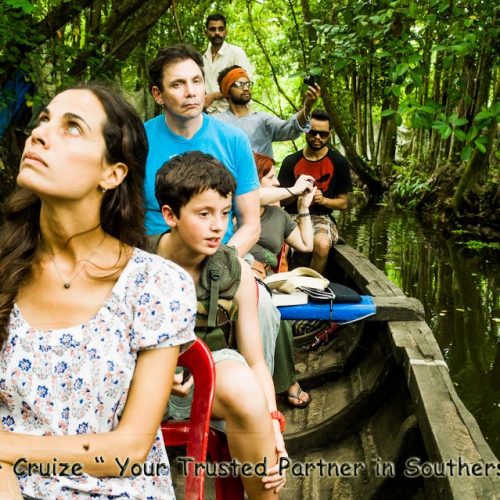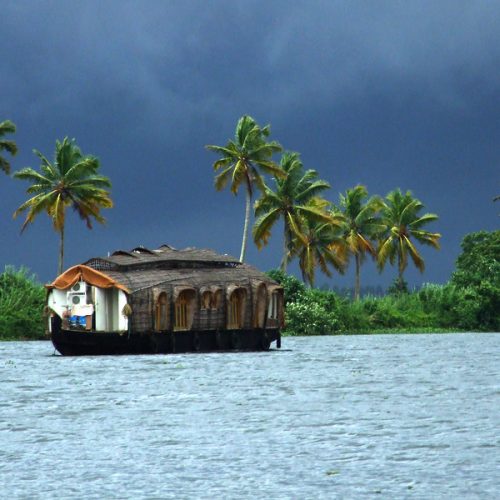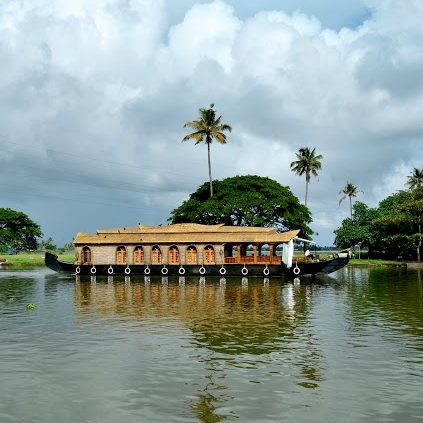 CHOOSE FROM OUR BEAUTIFUL RANGE OF HOUSEBOAT DEALS
We have a different types of houseboats to suit every kind of customer's taste and requirements.
Why Choose Coco houseboats Alleppey, Kerala
The Best houseboat in Alleppey, Kerala
There are essentially two types of houseboat services in Alleppey, private houseboats and shared houseboats. Private houseboat services are quite an experience, but they have their own perks. Private houseboat services come with premium food options, ranging from non-vegetarian varieties to custom luxury seafood varieties, a luxury stay with a clean and well-furnished bathroom, and a small crew just to keep your needs met. On the other hand, shared houseboat in Alleppey, Kerala come with an affordable price and similar setting. You will still get great food options and good bedrooms.
The reason why you should choose Coco houseboats Kerala is simple, they offer some of the best houseboat services in all of Kerala. They have a wide range of houseboats, anywhere from luxury deluxe houseboats to shared houseboats that fit your budget. The Shared houseboats are inexpensive and you will get to spend time with other people and indulge yourselves in many activities. If you are opting for shared houseboats in Alleppey then you will get a houseboat in Alleppey, Kerala with 4-5 bedrooms with attached bathrooms, a common lobby, a dining area, a top floor, and a sun deck. While if you opt for a luxury deluxe houseboat service you will still get the best food you could ever find in a houseboat along with that you will have custom options to choose from. There will A/C for bedrooms and the attached bathrooms will be furnished with some of the best utilities. If you are looking for the best houseboat experience in Alleppey then you should probably contact us now.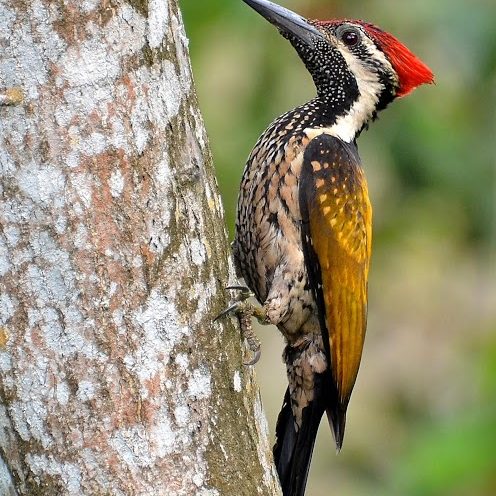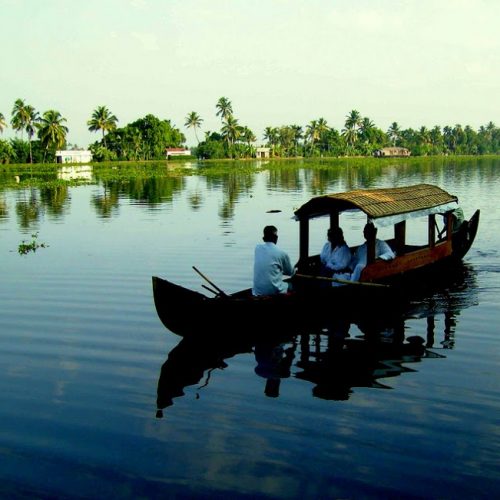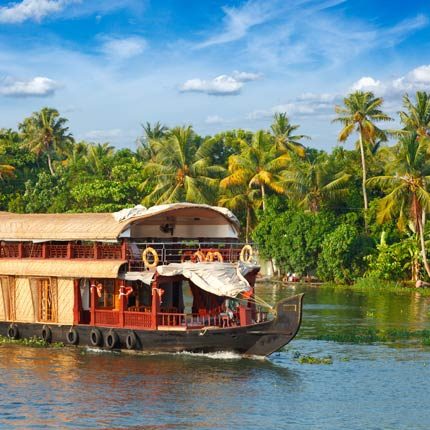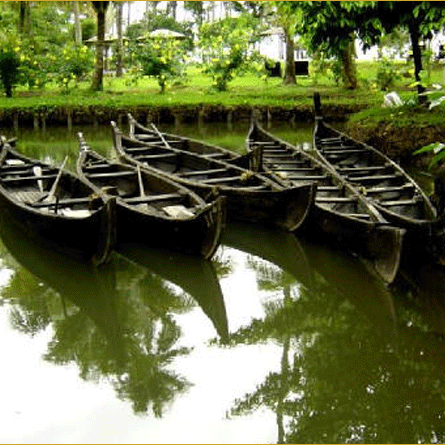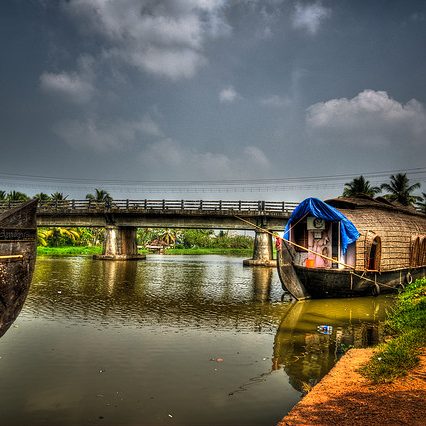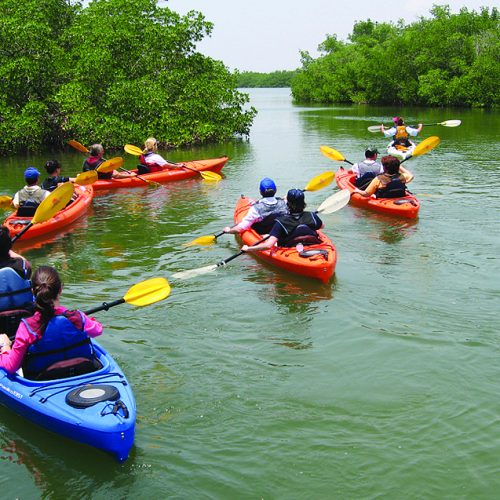 UNIQUE EXPERIENCE
Kerala is a completely new world of experiences, sights and sounds. Despite being deeply rooted in traditionand culture,
it has maintained a holistic approach to the modern life. It has fledge out beautifully through trade, commerce and especially through tourism industry. Over the years the God's Own Country has changed many lives of several travellers coming from across the globe by offering them a plethora of exquisite travelling sites and peaceful havens. Choosing this very route, Coco Houseboats Alleppey has been incepted to take forward this practice to serve "our guests" of Kerala by offering them best of hospitality for which Keralites are known for. With Coco Houseboats Alappuzha you will never feel of being far away from home. Come, be the part of our family and give your holiday an emotional connection…
WHAT MAKES COCO HOUSEBOATS SPECIAL?
With Coco Houseboats we guarantee you a wholesome holiday experience!
Amazing Places
Kerala offers so many scenic and beautiful getaway locales that will leave you refreshed and pepped up. Coco Houseboats explores virgin backwater shores which are good for brining in calming effect while you are enjoying the holiday mood.
Excellent Accommodation Facilities
As they say, home away from home, Coco Houseboats Kerala are known for providing most comfortable atmosphere for every customer and their loved ones. We have different types of houseboat bedrooms, which are well maintained and inclusive of all kinds of modern amenities, including water facility, canteen and even, wi-fi. Be it for holiday or business purpose, you can choose houseboats to match your needs and vacation duration.
Interesting Routes
An interesting proof about Coco Houseboats' credibility is that it boasts of setting a track record for dedicatedly serving an Irish couple for 27 consecutive nights in their houseboat. At Coco Houseboats, we ensure that our customers make best use of their holiday time with us. We take you on an unforgettable relaxing journey by rowing down private coves which will help you relax in peace; enchanting local shores that offer good scenic view, watch colourful flora and fauna around backwater environs and many such routes which are usually not taken by any other travel company in Kerala. But we take full guarantee of your safety and comfort level throughout!
Make Friends for Life!
Leisure at its best, when you are with us! Make your stay worthwhile at Coco Houseboats by nurturing relationship through having quality time with your family as well as by finding new friends. You can come across different kinds of people from all walks of life while holidaying at Coco Houseboats Alleppey. Humble staff, friendly crew, generous locales and beautiful surroundings – what more you need besides the company of your dear ones.
FROM PREVIOUS EXPEDITIONS
Take a look at photos & videos from previous journeys. Read testimonials from our new & regular clients.
Best House Boat in Alleppey Kerala
Coco houseboats are the best houseboat in Alleppey Kerala, this is pure because of the quality of service they bring to the table. Alleppey is a really beautiful place in Kerala. It has a lot of places and experiences to offer, one of them being the stay at a houseboat. There are many types of houseboats that can be found in Alleppey, anywhere from traditional bamboo houseboats to all-new steel houseboats with all the technologies. But the tech alone doesn't make the experience worth it, it's the people who you work with, the personal crew that you get, and the price that you have to pay for a single night. While considering all these factors anyone can easily come to the conclusion that coco houseboat is the best deal someone could land. So if you are looking to enjoy your weekend with your family don't hesitate to give us a call.
WHAT TRAVELLERS SAY ABOUT US
Probably the best trip we ever had. The houseboat was really cozy and the crew was really kind people. I really liked the food they served, overall my wife and kids enjoyed their stay with coco houseboat.The best houseboat in Alleppey. I can recommend their service to everyone who is seeking a wonderful experience,
The food they served during our stay was the best we had in all of Alleppey, We got to try some exquisite fish flavors, the fish was so fresh and they tasted like heaven. Overall the stay was cozy with really good lighting at night. I really liked the vibe the best houseboat in Alleppey had. You should definitely try when you have a chance.
I booked 2 days 1 night with coco boat, the crew was always with us and was really supportive. They had some of the best fish recipes I have ever tried. The place had a cozy bedroom and a neat bathroom which was attached. During the evening they put up some awesome lighting to match the vibe. Overall we really liked the stay and we can highly recommend this to our friends and family.
Coco Houseboats at Your Service!
Any queries? Or need help with any kind of our services? We are available round the clock for your assistance! Just get in touch with our team!!
Please Fill In Your Details
Below So That We Can Help You Better
Frequently Asked Questions
Which is the best luxury houseboat in Kerala?
Coco houseboat Alleppey service provides you with some of the best luxury houseboat in Alleppey Kerala. They have a wide range of houseboats for you to choose from, You can find your perfect houseboat at an affordable price.
Why are Kerala Houseboats so famous?
They are famous for the luxury stay and local tasty food they offer. Modern houseboat in Alleppey Kerala come with all the latest technologies but still preserve the old traditional outlook, they often have a supportive crew of 3 people who take care of all your needs.
Which is the best luxury houseboats in Alappuzha ?
Coco houseboat service is the best luxury houseboat in Alappuzha, they offer a wide range of luxury houseboat services at an affordable prices. If you are looking to spend some quality time with your family then coco houseboat in Alleppey is the go-to houseboat service provider.
Which is the popular luxury houseboats in Alleppey?
Coco houseboat service is the popular luxury houseboat in Alleppey, they have been in the industry for decades and their houseboat services are really popular. This is purely because of the quality of service they provide for an affordable price. They have a wide range of houseboats for you to choose from. You can check out their whole website to know more about them. Coco houseboat Alleppey