The best 2 bedroom houseboats in Alleppey for nature lovers 
Families and companions can have the ideal Alleppey vacation at Coco Houseboats in Alleppey with the best and luxurious stay. Coco provides the best 2 bedroom houseboats in Alleppey for nature lovers with a relaxing stay. Every lover of nature will be warmed by the experience at the charming lodging on the backwaters, which is encircled by pristine nature. Your fantasies can come true and make you jump for joy if you spend the night at Alleppey boat house stay!
Families looking to spend their Kerala vacation exploring the backwaters of Alleppey typically choose 2 bedroom houseboats in Alleppey. We allow a maximum of two visitors per room; any additional guests will incur a separate fee. These houseboats, which are available in Deluxe, Premium, and Luxury classifications, are ideal for families of 4 or 5. Families and a small gathering of friends should use it. According to the requirements of our customers we offer 2 bedroom deluxe houseboats in Alleppey for your joyful experience with backwaters. 
In Alleppey, 2 bed deluxe houseboats come with basic amenities like living spaces, bedrooms with air conditioning, attached bathrooms, and kitchens. Families can choose from economical yet luxurious two-bedroom houseboats in Alleppey for the best experience!
The best 2-bedroom houseboat in Alleppey is Coco Houseboat if you're looking for the perfect houseboat getaway for a couple. The 2-bedroom houseboat in Alappuzha can be decorated with candles and flowers upon request to give off a romantic ambiance. You and your loved one will definitely enjoy this setting thanks to the colorful lights and lovely surroundings. There are numerous benefits to choosing us, as you have already read, and we will outline them all in front of you so you can decide with confidence. First off, our experienced staff will make sure you have a wonderful day. Additionally, the deck's amenities are well-stocked and should satisfy all of your needs. 
Choose the best 2 bedroom houseboat in Alleppey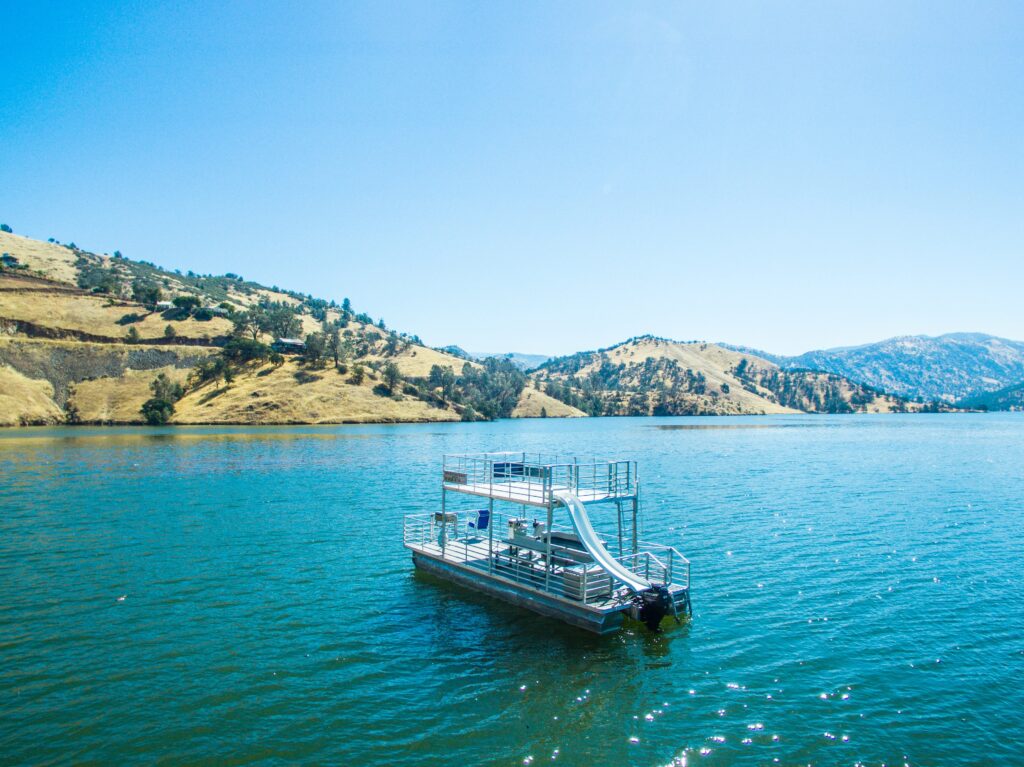 The magnificent living area and spotless, lovely bedrooms on Coco HouseBoats are the best that any houseboat in Alleppey can provide. With a cook and three knowledgeable boat crew members our houseboats are well-equipped with contemporary conveniences including LCD TVs, audio systems, and devices for fire and water safety, as well as a fishing road. 
The backwaters of Kerala's picturesque city of Alleppey are a houseboater's delight. It has a lot to offer, including the well-known Pookkalam Temple and renowned backwater tours. However, Alleppey is the spot for you if you're seeking for somewhere that is still near to nature but also has all the modern conveniences. Since ancient times, houseboats have been the most common mode of transportation on the river. There are no other experiences that can compare to house boating.
It is a life-changing event that you will never forget. The houseboat contains a kitchenette, one bathroom, and two bedrooms.
The best 2-bed deluxe houseboat in Alleppey is offered by Coco Boat if you are a couple looking for the ideal houseboat experience. To create a romantic ambiance, lights and flowers are used to decorate the houseboats. The warm atmosphere, vibrant lighting, and beautiful surroundings will make the location unforgettable for your loved one.
Conclusion 
At extremely affordable prices, Coco Houseboat offers a wide range of luxury services on its 2 bedroom houseboats in Alleppey. We value family time, thus we try to tailor our environment to suit your requirements. We endeavor to give you with such service that may make your trip to the backwater memorable. House boating is a unique adventure that must not be missed. One of those things you should do at least once in your life. We typically never live in houses; instead, choose our 2-bedroom houseboat in Alleppey; you won't be sorry.
Look no further than Coco Houseboats in Kerala for a magnificent, full-service, 2-bedroom houseboat in Alleppey. Coco Houseboats offers the best 2-bedroom houseboats in Alleppey for nature lovers that comfortably accommodate up to eight people. Our contemporary houseboats are outfitted with all the conveniences and services required for a relaxing and opulent stay. Each houseboat includes a large living and eating area, a kitchen with an oven and refrigerator, a bathroom with a shower, and bedrooms. Along with all of this, our 2-bedroom houseboat in Alleppey also features a sun terrace with views of the backwater so you can enjoy the lovely sun sinking over the water. On the Alleppey Coast of Kerala, our houseboat provides the best services according to our customer's requirements. Find Coco Houseboats and have the best holidays in Alleppey.